Shril is a platform where you can book any venue for any celebration hassle-free. We are here to fill people's life with happiness. You can just sit back, relax and enjoy because we have everything planned for you.
In keeping with the brand's personality, we designed the brand's user experience and user interface.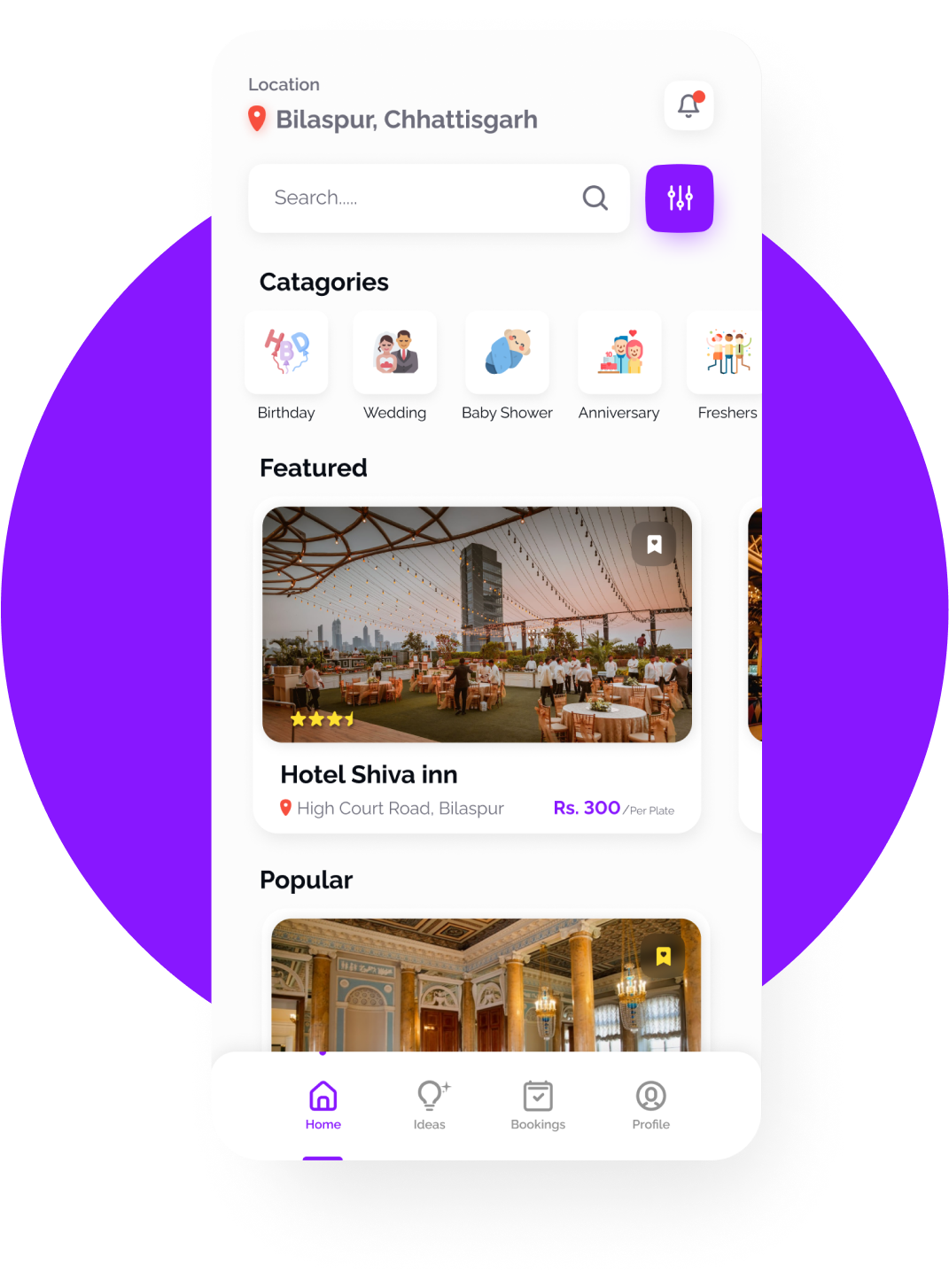 We want to keep the design easy for users, So users will easily find popular venues and best offers on the Home screen.
Users can find specific venues according to their needs. They can see their ratings as well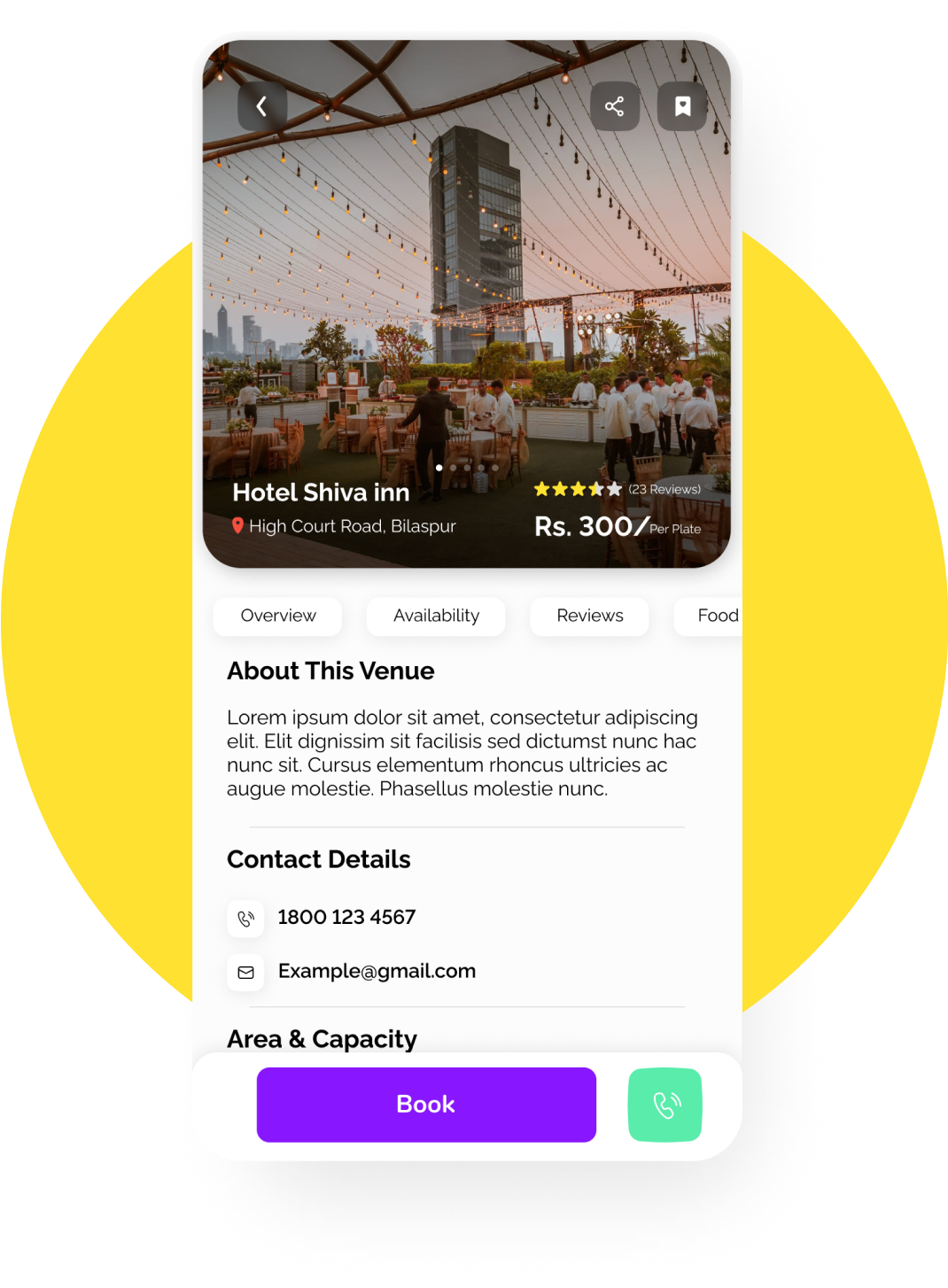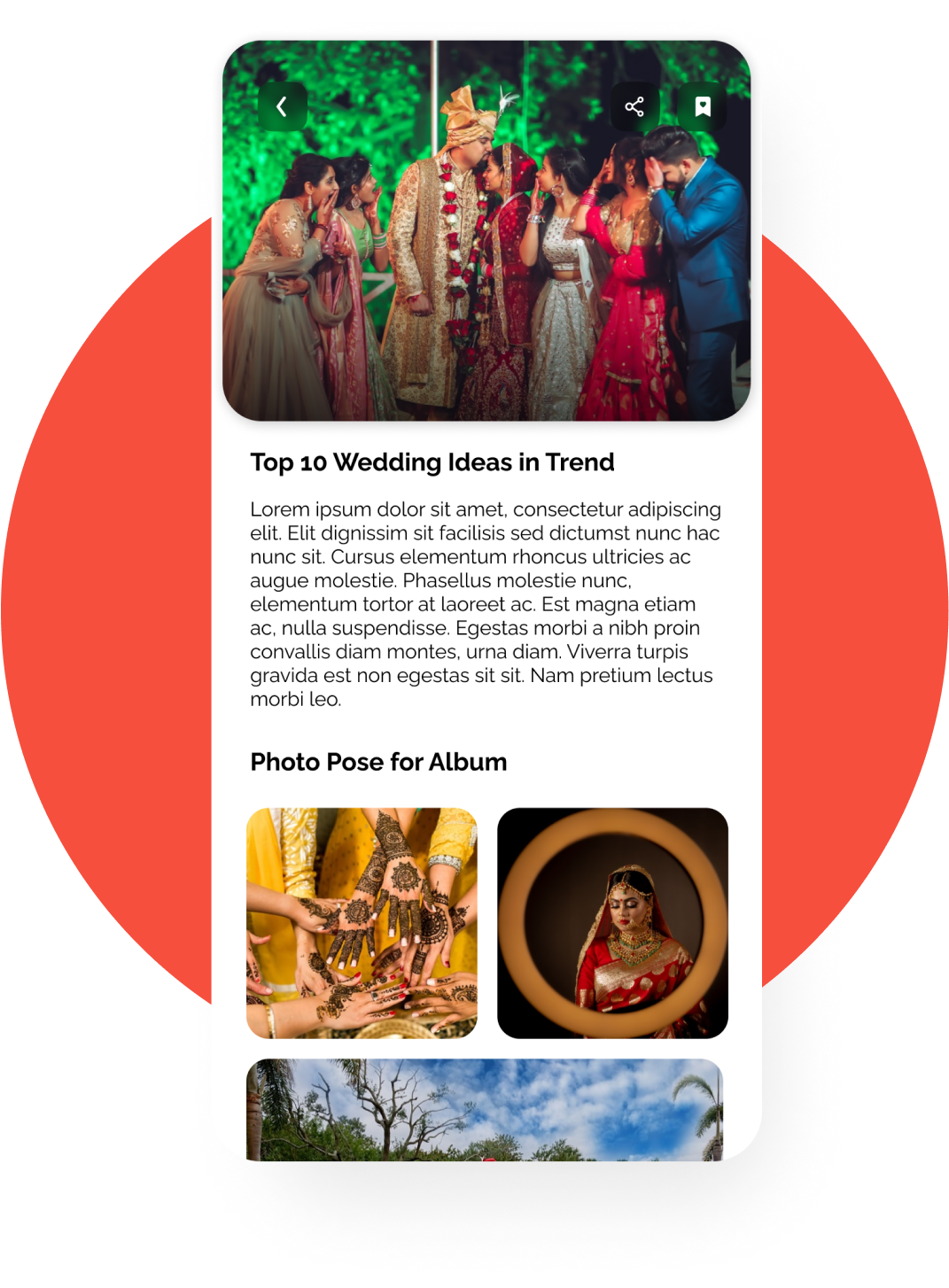 Find hundreds of trendy and creative ideas for your parties to make your day more special
Keep track of your booking with a list of all your recent bookings as well as your booking history.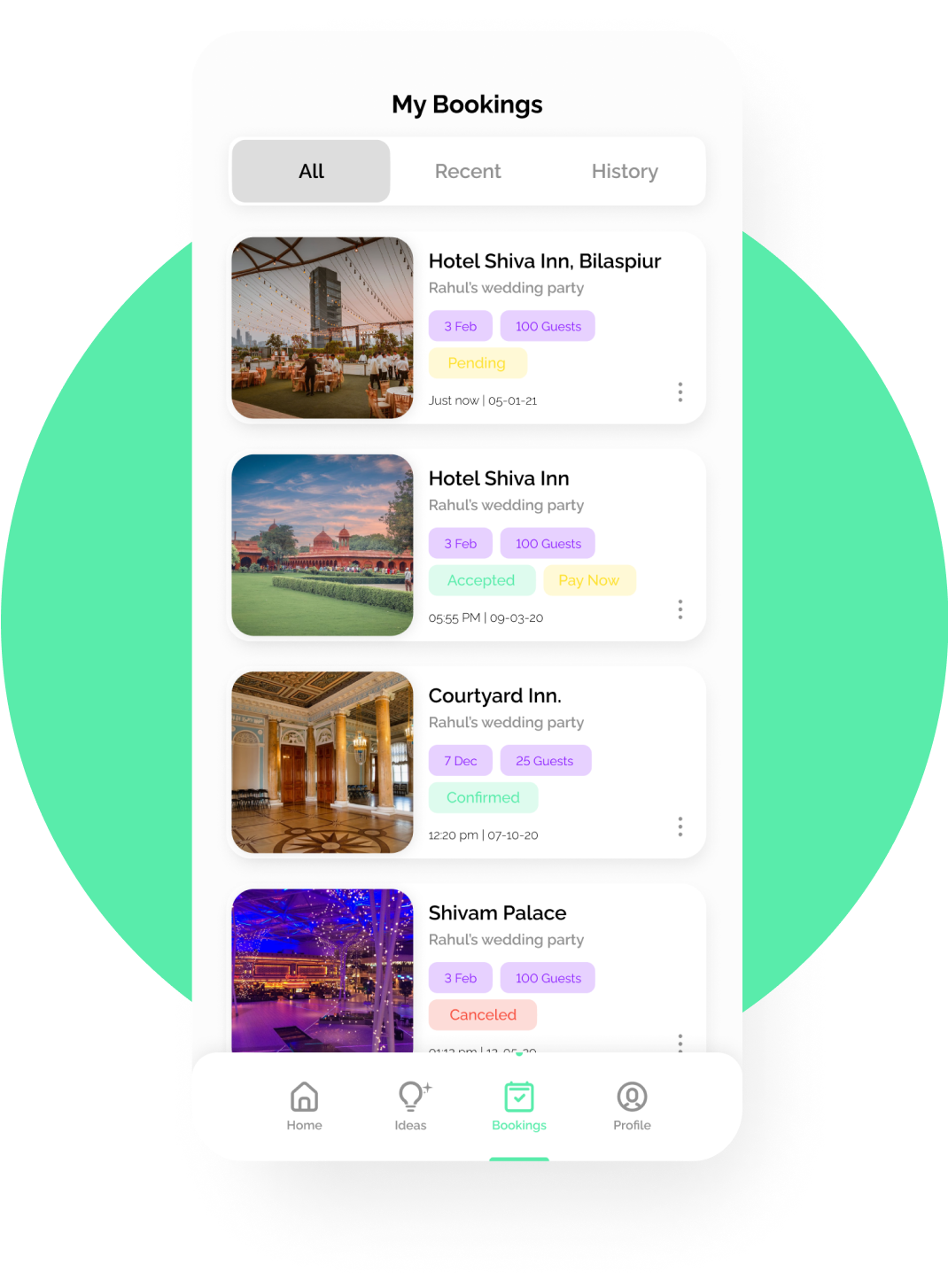 It's difficult to find a good place for a party.
So many hassles in booking a Hotel or Cafe.
Insufficient information about venues & Their reviews.
Can't manage the venue and food for an efficient price.
Difficult to make arrangements for family functions and a birthday party.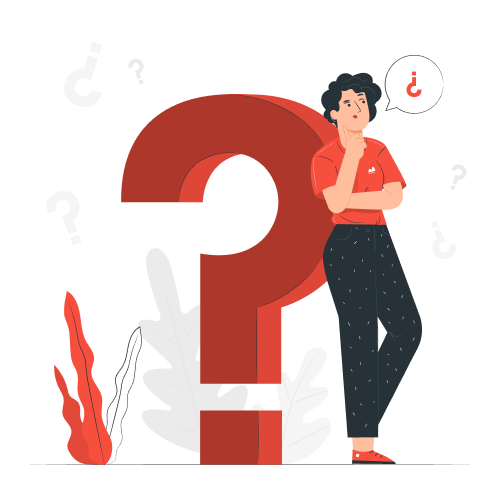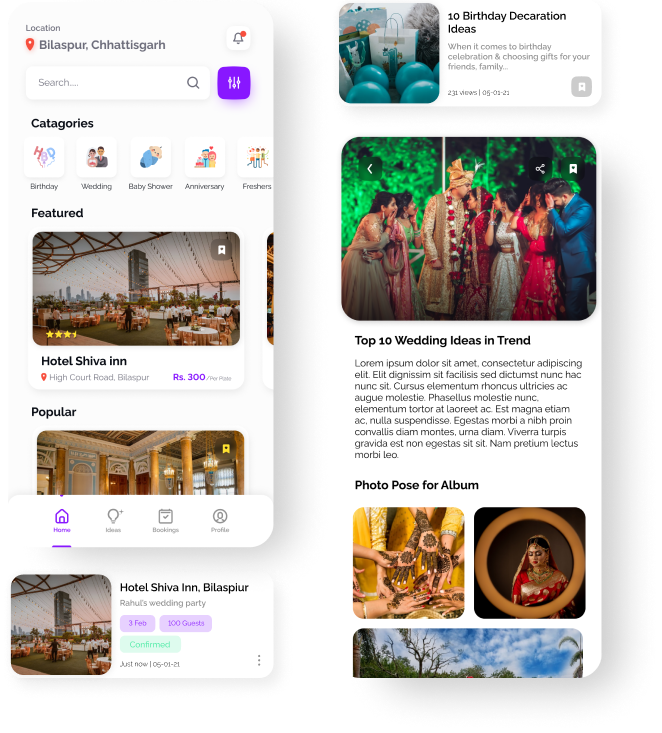 We have created a single platform to discover all the venues in your city
Hassle-free quick booking.
The app provides you user ratings and photos of venues, To make sure you are booking the right venue
Budget-friendly packages and seasonal offers.
Discover ideas to make your day more special.
"Young techy guy, like to explore new features and apps"
| | |
| --- | --- |
| Customer type | Explorer |
| Age | 22 |
| Gender | Male |
| Education | B.E. |
| Hometown | Raipur |
| Occupation | Student |
Vishal is a student, Strugglling with his dreams. He enjoy going in parties, Loves music, food and dance. He is happy in his relationship. He want to spent his time with friends, A place where he can enjoy with his friends.
Need something good to book and check venues hassle-free.


Wants to celebrate the birthday of his friends, girlfriend and his own in a good location.


A carefree guy wants to enjoy his special moments.
Difficulties in finding good venues for parties.


Not sure about the venue whether it's good or bad, Without visiting there himself.


Very limited services/apps available to book venues.


The process of finding good venues is time-consuming.
"Woman of modern India, Hardworking and friendly nature"
| | |
| --- | --- |
| Customer type | Reliable |
| Age | 26 |
| Gender | Female |
| Education | B.Tech. |
| Hometown | Raipur |
| Occupation | Job (3.6LPA) |
Deeksha is an engineer at a multinational I.T. Company, Like to go to parties at weekends. She is from a small town, Lives away from her parents. Wants to achieve big goals.
Clean decent environment for parties.


Wants to throw a party for her best friend in a venue with the best flexible services & experience.


Trusted reviews and hassle-free booking.


Wants to learn more to become the best performer in her office.
Useless reviews


Complex booking process.


Booking manually by call is a time-consuming process
"A Busy, Hardworking Businessman."
| | |
| --- | --- |
| Customer type | Aspirational |
| Age | 35 |
| Gender | Male |
| Education | MBA |
| Hometown | Raipur |
| Occupation | Business (100MPA) |
He is running the family business. Has a lot of work and very less time. Ritesh likes to go out and socializes with friends.
He is planning to get married soon and wants to settle in life.
Office parties/lunch/dinner.


Don't want unnecessary hassles.


Wants to utilize his every minute as efficient as possible.


Looking for the best place in the city for a party.
Don't have time to waste.


Useless cluttered apps.


Difficult to decide which venue to book.